If you are a hopeful athlete…we are here for you
Our story
Strength & Conditioning Nutrition UK was founded in Manchester at the beginning of 2016.
We have created a new generation of cutting edge and highly advanced research based products. All our sport formulas are extra effective and we are the first to develop true performance and endurance enhancing supplements, which have never before created in the world market.
Using only the best pharmaceutical grade ingredients, the highest available active herb extracts and the finnest ultra microfine powders in the world market, our products set the standard above all competition.
The best available bioavailability and the very fast absorption of our ingredients, are the keys for the effectiveness of our supplements and when you try them, you will never feel the need to try anything else.
Our innovative and highly advanced formulas were created after extensive research, conducted by the Sport Biochemistry Consultant Company, with the cooperation of over 800 top-level athletes in several Strength & Conditioning Sports (Track & Field, Triathlon, Swimming, Running, Tennis, MMA, Indoor & Outdoor Cycling, Football, and basketball.)
The synergistic action of our formulas, is very important to us, as we want to give the best and the most effective supplements to all our high level world class athletes we cooperate with.
There's a brand out there, waiting to help you make something great!
All we care about is you, the athlete.
We know it is hard, we know it is painful, we know it sometimes seems not worth doing…
…but this is what you love, what your life is all about, what makes you put aside all these nights out with friends, all these holidays, all these happy moments you lost with the ones you love… just to stay focused on this dream you believe in.
Here in
Strength And Conditioning Nutrition UK
, we support you to succeed in your dream.
The best available quality ingredients, specialized research-based products, applied sport science… all with a great sense of responsibility and with respect for the athlete…you!
Our mission
…is to create unique and innovative products, 100% Doping Free, with GMP, ISO9001 and Pharmaceutical Ingredient certifications so we can help all athletes achieve their best.
Our products are mixed, produced and packed in Manchester UK, in Toledo Spain and in Milan Italy, within a state of the art pharmaceutical manufacturing facilities, registered to all health authorities, certified and running under all EU regulations.
All our products are batch tested and they come with batch CoA's and CoC's.
TOGETHER…
…we Finish Faster…because we tried hard for it
…we Swim…we Bike…we Run…because we LOVE Triathlon
…we Live Better…because we deserve it
…we Last Longer…and we persist to get closer to our dreams
…we Fight Harder…to conquer our enemies
…we Stay Fit…for a beautiful body
…we Have the Power We Need…the power to Dream, to Try…to Succeed
With responsibility,
The Strength & Conditioning Nutrition Team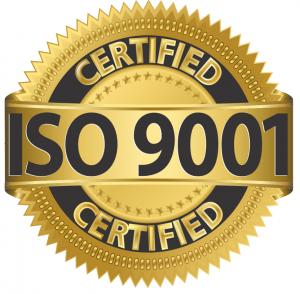 ISO 9001 is not only the world's most recognised quality management standard, it is also a great business management tool. Here at QMS, we can provide you with a simple and affordable process that delivers ISO 9001 certification with the minimum of fuss. By tailoring our approach to the needs of your organisation, our consultants will ensure you get the framework that works for you.
Our aim is to help you implement a clear and usable quality management system that delivers effective and efficient management processes.